CRANIBAS
CRANIBAS is a new therapy pad for the effective treatment of pain.
N
Muscle tension disorders of the lower cervical spine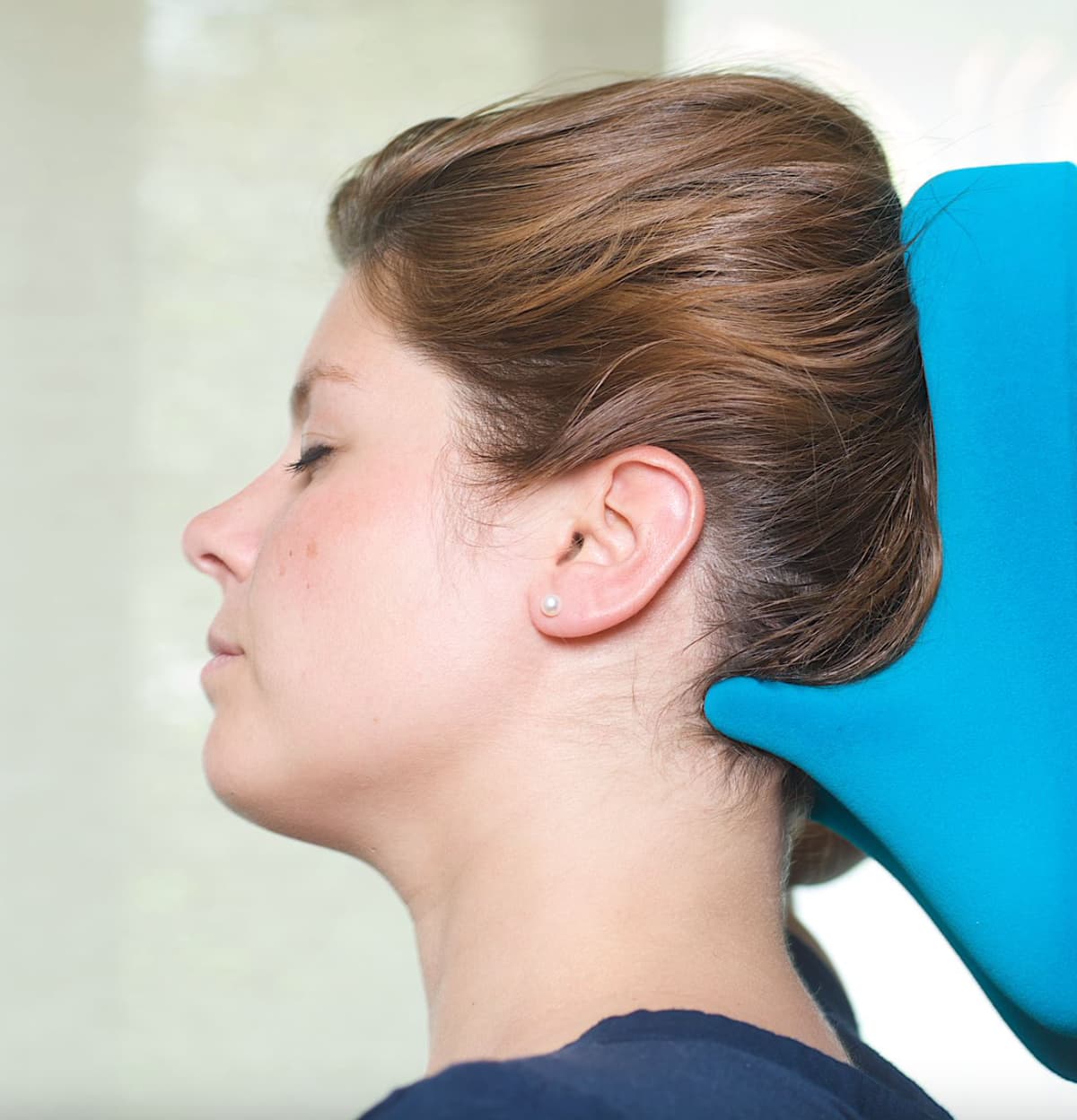 For patients
You can order CRANIBAS in Germany from the Artzt company.
For medical supply stores
We supply the medical supply trade with the CRANIBAS therapy pad.
For the practice
You can order the hygienically washable version for your physiotherapy or osteopathy practice.
Leichter Druck
Leichter Druck unterhalb des Hinterkopfes
Leichter Zug
Leichter Zug und Entspannung unterhalb des Hinterkopfes
Stabilisierung
Dieser mechanische Reiz führt zur Entspannung der Bindegewebsstrukturen (Muskeln, Bänder, Faszien) in dieser Region.
Is working​.
Patented.
The different angles and elevations of the CRANIBAS therapy pad serve to accommodate the head and the area between the cervical spine and the base of the skull. Laying on the head leads to contact of the elevations at defined points (1) of the cervical spine and the back of the head.
Due to the special arrangement of the elevations (1), there is slight pressure and tension (2) in the area below the back of the head (suboccipital).
This mechanical stimulus leads to relaxation of the connective tissue structures (muscles, ligaments, fascia) in this region (3).
This reaction leads to normal mobility of the head joints (C0/C1/C2), which in turn can have a positive effect on the metabolic situation and elasticity in this area.
Applications
CRANIBAS is easy to use, soothing and relaxing. You need a stable, level surface (e.g. floor).
What people say about CRANIBAS.

Since I've been using Cranibas, I've reduced my medication intake by at least half. A slight pain is noticeable at the beginning, but this decreases after a few minutes and I can relax wonderfully. I do not want to miss it anymore.
Frau W.B., aus Schweinfurt
Cranibas is next to my bed. I usually use it for about 15 minutes before bed. It also works for me on the mattress. My headaches have gotten significantly better. Great thing !
Frau G.B., aus Bad Kissingen
I have a significant improvement in my cervical vertebrae and neck problems with daily use. Even the radiating pain in the arm has improved. I use Cranibas almost every day for about 5-10 minutes.
Frau C.K. , aus Kronungen